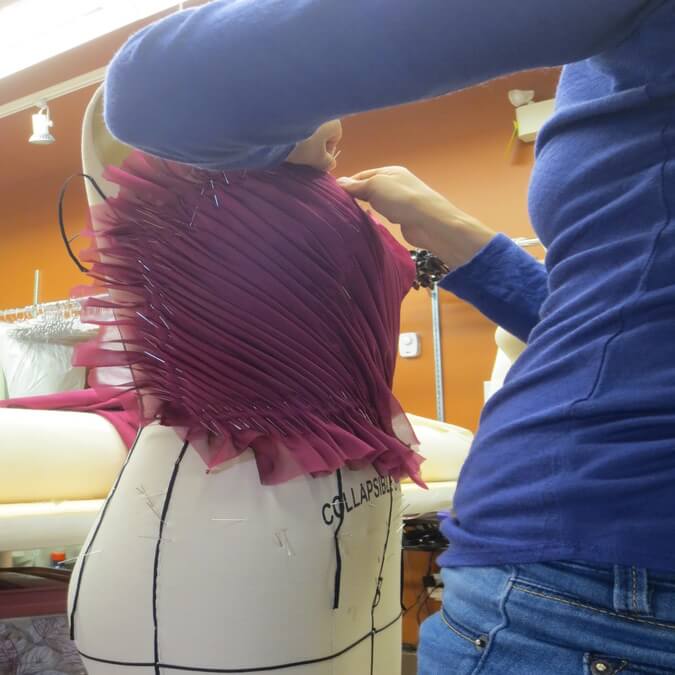 Many of our clients wonder why you need to pay more when you want to learn fast and professionally. There is a good reason why professionals are called "professionals" – it's because they are good at what they do and they have done it every day to earn a living, sometimes for many decades, with plenty of experience gained over time, and that is how they know all the tricks of the trade. I hear people say all the time, "I can do this and I can do that because I watched someone do it on YouTube", but, quite frankly, those YouTubers don't know any of the trade secrets or techniques. First of all, most people on YouTube do not work in the garment manufacturing industry or own a business, which is why they are doing all their demonstrations in their own home. Secondly, those individuals on YouTube are not the real professional experts who work in the fashion industry because they have never set foot or worked in any garment factories in places like China, Vietnam, Cambodia, India, Indonesia, Laos, Myanmar, and Bangladesh. And finally, they have no real-life experience in ever working in a garment factory setting. So, how can these YouTube individuals become experts? You need to judge for yourself.
There is an old saying, "you get what you pay for", when it comes to quality sewing and fashion design skill training. It is a simple formula at Vancouver Sewing Classes (VSC): the more you pay, the more you learn. The more you learn, the faster you can become a professional, like one of us in the apparel industry. Learning "One-On-One" is always the best route to go, if you want REAL AND QUICK results because you get all the attention "One-On-One". Fashion Design is just like any professional sport, such as tennis, figure skating, swimming, and running, where "One-On-One" coaching is what makes a true champion. Learning in a group setting or even watching YouTube will not get you the real results you want to achieve at the end of the day. So, the next time, if you don't want to waste time and money, or have headaches and stress, please always remember that, whenever you pay a premium price for a class at VSC, you are getting and paying for "quality, substance, knowledge, experience and trade secrets". In other words, you are getting REAL AND INSTANT RESULTS from every lesson you attend at VSC.
– Chris Falcon is a Canadian designer and fashion educator with over 35 years of experience in the garment design and manufacturing business.