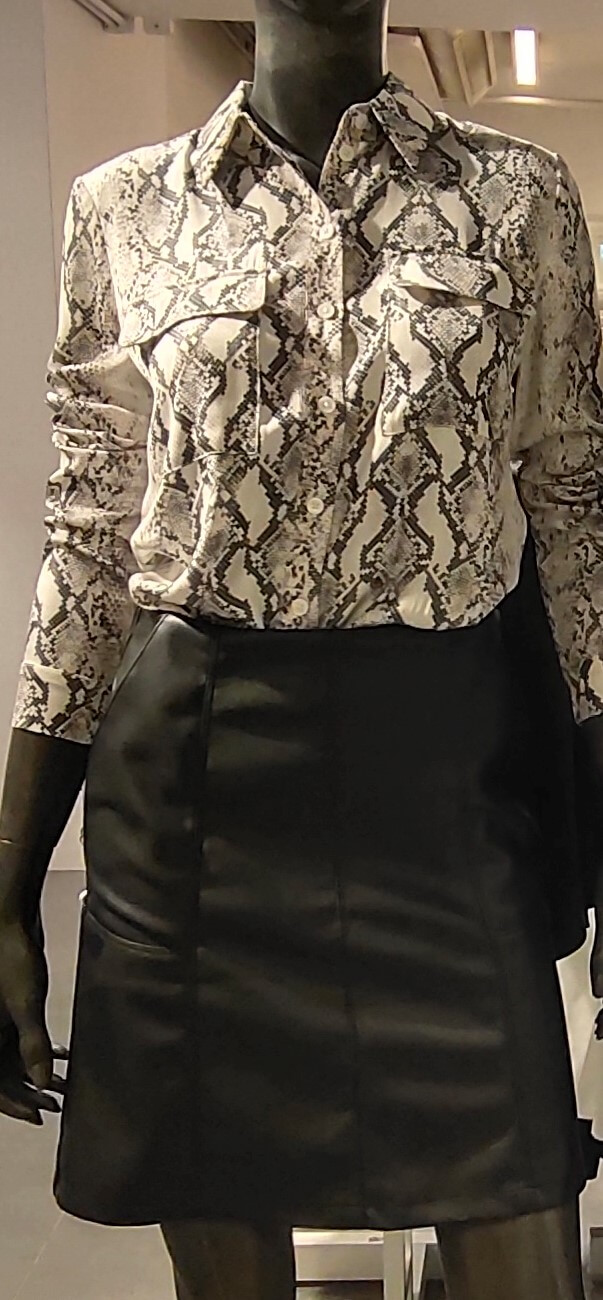 Most people have no idea of the actual final cost of their fashion education, when they enroll at a fashion design institution.  Today, we will break down all of these costs.  The biggest cost you will incur is the tuition fees, which usually range from $20,000 to $50,000 for a one-year fashion design diploma program.  These shorter fashion design diploma programs are a total rip-off because you will spend the majority of the time learning fashion merchandising, instead of fashion design, so when you graduate from these design schools, you will most likely end up working as a salesperson at a retail store or in a clothing department (which has nothing at all to do with fashion design) because the schools don't teach you enough technical skills to become a fashion designer.  If you are spending between $45,000 and $500,000 for a two to four-year fashion degree, these 'elite' fashion institutions will teach you a lot of fine art, business marketing and trash courses, instead of fashion design.  There are many other hidden costs that the school won't tell you about: your sewing tools, drafting tools, art supplies and textbooks, which can range from $5,000 to upwards of over $10,000.  Furthermore, they don't even tell you that you have to purchase your own unbleached muslin, fabrics, linings, interface, shoulder pads, boning, bra cups, threads, twill tapes, and so on.  The costs for these can range from $5,000 to upwards of $20,000.  And, of course, these schools also don't tell you that you will need to buy your own sewing machine, serger, cover stitch sewing machine, dress form, iron, ironing board, and so on, which you will need to do your homework.  Many fashion design institutions these days only have one dress form, one serger, one industrial iron and one ironing board for all of their students to share in one classroom.  If one of these items breaks down, the students will not be able to complete their assigned project.  Many students end up purchasing all of their own dress forms, sewing machines and ironing equipment, which can easily cost up to $15,000.  Finally, although fashion design schools charge you a lot in tuition fees, they also won't provide you with unlimited Manila paper, plotting paper, photocopy paper and drafting paper; instead, you have to pay these additional hidden costs yourself, out of your own pocket.  Last, but not least, you will also have to pay your entrance registration/application and student fees, on top of your tuition fees, and these can range between $500 and $1,000 for the entire program.
Why pay $45,000, or even upwards of $320,000, to ANY fashion design school, when they can't even guarantee you a well-paid job or help you start your own fashion business?  Why would you want to give all of your money to a fashion institution and have nothing left to start your own fashion line or business?  Many fashion graduates soon come to regret doing that, when they find themselves broke and jobless.  Many of these unemployed fashion graduates contact us for assistance, and yet lots of students still fall into the same trap year after year.
The reality for many of these fashion graduates today is that, when they leave school, they may have a fashion degree or fashion diploma, BUT they won't have the real technical skills and experience needed to do well at a job interview.  They also won't have any sewing machines, dress forms or equipment with which to start their own business from the ground up, and won't have any money to start their own business either.
Luckily, Vancouver Sewing Classes (VSC) is not a school.  At VSC, we do not have ANY hidden costs or fees on any of our Fashion Design Long Programs.  When you invest your money in learning real trade skills at VSC, you pay a lot less but you gain a whole lot more in confidence, experience, technical skills, capital investment and business acumen.  VSC is the only fashion design studio in Vancouver that teaches "one-on-one", and VSC offers the most flexible schedule, so clients can have that perfect study, work and play lifestyle.  We teach ONLY "one-on-one", which means that each of our clients gets the full, undivided attention that comes with one-on-one instruction, and clients get to learn a lot more than they would in a regular school.  There is nothing to compare to learning one-on-one, where you have one instructor looking after your personal needs for the entire lesson.  When you are taught one-on-one, you learn at your own pace.  You will be able to acquire more knowledge and skills, cover more ground, and accomplish more in each class.  All of our lessons are professional, structured, detailed, fun, productive, efficient and practical!  We ONLY teach the essential practical skills that you will use everyday as a fashion designer.  Too many fashion schools are teaching nonsense courses and programs that have NO practical use in the apparel industry, such as fashion history, elements of design, resume and cover letter writing, colour theory, portfolio preparation, life drawing, dyeing, weaving, and so on.  At VSC, we teach real industrial sewing, pattern drafting, French draping, pattern grading, tech pack, graphic design, and so on.  Fashion design is 100% all about hands-on pattern drafting, cutting, sewing, and making garments to sell.  We give our clients not only essential skills but also real experience, which you cannot buy.  Finally, we teach our clients how to design, cut, sew, and finish each garment within three hours in every single class.  Our clients spend all of their time in hands-on garment manufacturing in every single lesson, so, this way, they gain far more experience and confidence.
VSC is the only fashion organization in the world that helps its clients become successful fashion entrepreneurs because it gives away free bonus gifts (up to $15,000) for its clients to keep and own, such as brand-new Juki computerized industrial sewing machines, Juki sergers, Juki cover stitch sewing machines, specialty industrial sewing machines, Singer sewing machines, Reliable blind stitch sewing machines, dress forms, ironing boards, industrial irons with boilers, and complete sets of drafting and sewing tools, to help its clients to start their own businesses right off the ground.  VSC's clients will have all of the essential industrial sewing machines, tools and equipment, to use in the comfort of their own homes, to start making garments each week to sell and earn income, while attending classes and learning new techniques at VSC.  Amazingly, VSC clients get to sell and make money while learning at the same time!  Shockingly, NO fashion school or sewing studio is giving away free bonus gifts to help their students succeed in the fashion industry!  Not only does VSC provide FREE Bonus Gifts, but it also provides FREE textbooks (up to 70 textbooks), interface, muslins, fabrics, linings, zippers, cups, boning, buttons, threads, drafting papers, and so on, which can easily cost upwards of $10,000.  In any typical fashion design school, you have to purchase all of your own textbooks, fabrics, notions, trimmings and supplies, which means you will be forced to spend another $10,000 to $30,000 or more, on top of your hefty, if not outrageously expensive, tuition fees ($45,000 to over $500,000).
– Chris Falcon is a Canadian designer and fashion educator with over 35 years of experience in the garment design and manufacturing business.