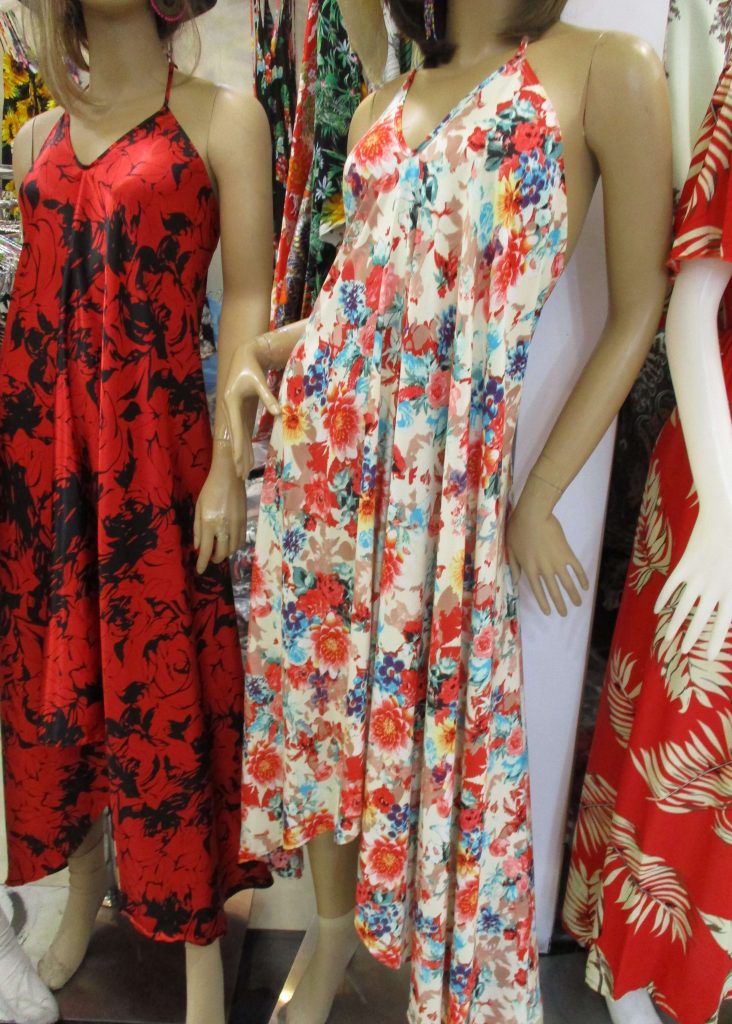 The success of VSC is a result of our creative formula. There are six key advantages that we provide to our clients that NO other fashion design school or sewing studio can offer their students or graduates:
1. We give away FREE Bonus Gifts (with a value up to $15,000.00) to our clients to keep and own, such as industrial sewing machines, dress forms, industrial irons with boilers, ironing boards, professional sewing and drafting tools and equipment, etc. Success is all about early preparation, which means that our clients will have all of the essential professional machinery and equipment right out of the gate, to help launch their careers so they can head down the right path early and develop their technical skills, gain experience, and make extra passive income at the same time. Our clients are able to design and create garments to sell, while learning their technical skills at VSC.
2. We help and guide our clients in how to set up their own businesses. Sadly, no design school or sewing studio will assist their students to set up their own fashion business.
3. We provide contacts for Southeast Asian garment manufacturers to our clients, so they can do all their sampling and production at a fraction of the usual cost. We have our people on the ground in Southeast Asia to assist our clients in doing all their sampling and mass production, whereas none of the fashion design schools have any people on the ground or other resources in Southeast Asia to help their students start their own fashion line.
4. We teach ONLY "one-on-one", which means that each of our clients gets the full, undivided attention that comes with one-on-one instruction, and they get to learn a lot more than they would in a regular school. In a traditional school setting, there are just too many students in each classroom. The instructor has no time to help each individual student because there are just too many students in each class, and there is not enough time to help each and every student in a three-hour session. There is nothing to compare to learning one-on-one, where you have one instructor looking after your personal needs for the entire lesson. When you are taught one-on-one, you learn at your own pace. You will be able to acquire more knowledge and skills, cover more ground, and accomplish more in each class.
5. We ONLY teach the essential practical skills that you use everyday as a fashion designer. Too many fashion schools are teaching nonsense courses and programs that have NO practical use in the apparel industry, such as fashion history, elements of design, resume and cover letter writing, colour theory, portfolio preparation, life drawing, dyeing, weaving, and so on. At VSC, we teach real industrial sewing, pattern drafting, French draping, pattern grading, tech pack, graphic design, and so on. Fashion design is 100% all about hands-on pattern drafting, cutting, sewing, and making garments to sell.
6. We give our clients not only essential skills but also real experience, which you cannot buy. Because the fashion schools waste so much time teaching trashy courses and academic theories that have no practical use, there is no time for their students to learn real technical skills or gain valuable experience. At VSC, we teach our clients how to design, cut, sew, and finish each garment within three hours in every single class. Our clients spend all of their time in hands-on garment manufacturing in every single lesson, so, this way, they gain more experience and confidence. Our methodology is 100% practical and effective, while the usual fashion school method of learning is simply outdated, impractical and flawed.
– Chris Falcon is a Canadian designer and fashion educator with over 35 years of experience in the garment design and manufacturing business.